I am very excited to be making my first wedding photography post! No…not my first wedding. I did my first wedding in 1976. But this is my first POST about a wedding. After all these years it's really nice to be able to share some personal details about a couple, rather than simply posting the photos to a website. Pictures ARE worth a thousand words, but sometimes it's nice to know the back story. So….meet Matt and Dana, avid hikers and climbers! They describe themselves as 'late bloomers', because they are over 30 and getting married for the first (and last) time!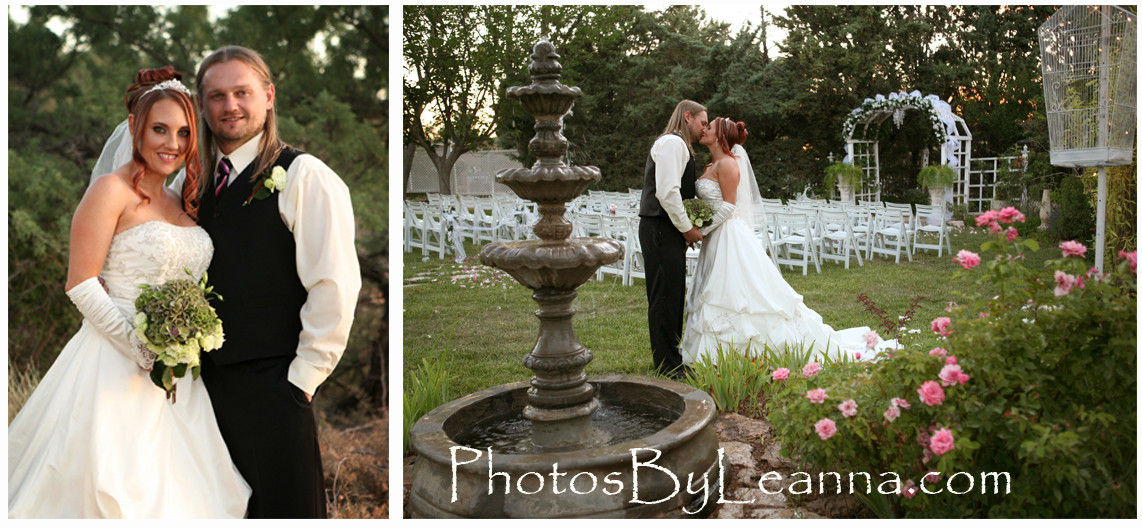 Being a very special couple, they chose a VERY special location for their wedding. Check out "Off The Beaten Path", a wedding venue in Rimrock, Arizona. Leave it to hikers to find this fabulous out of the way location!
Cozy bride's room with air conditioning! Cooler than Phoenix, but when wearing formal wear,  air is a must when getting ready.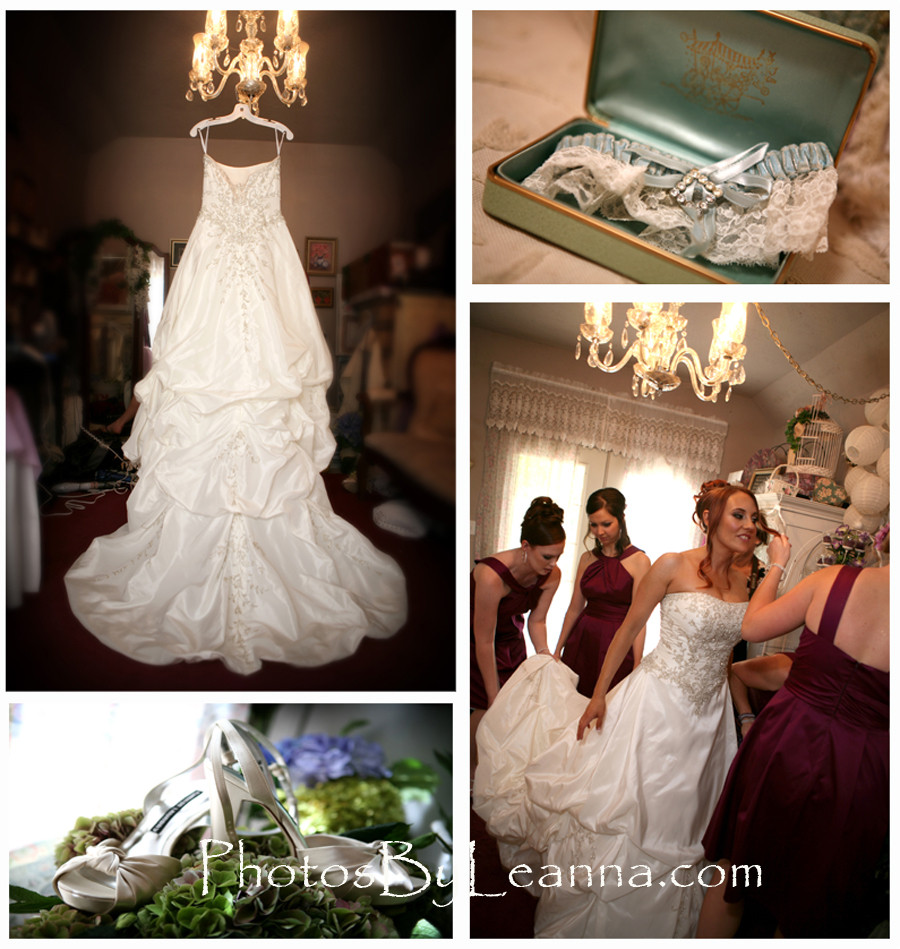 Dana, the beautiful bride and her flower girls. Stunning!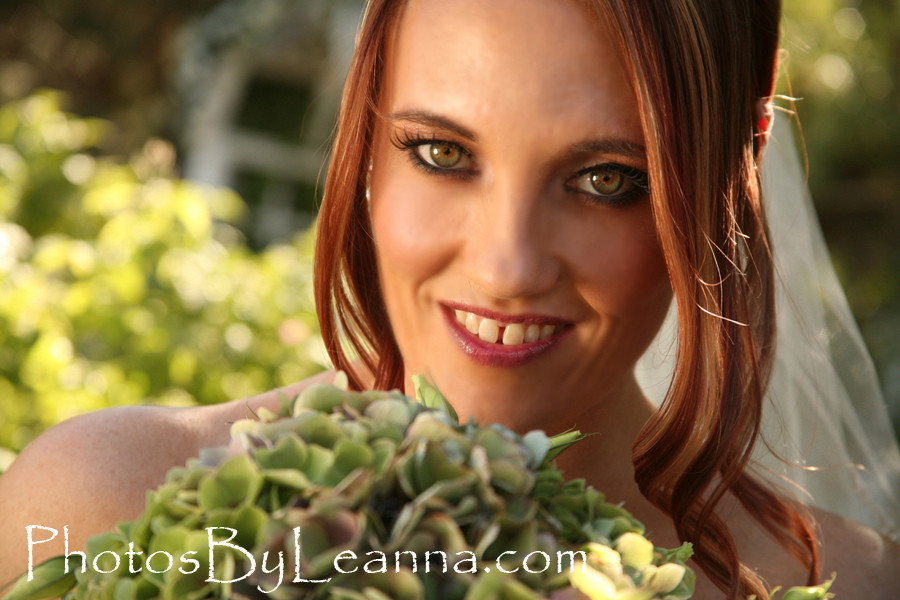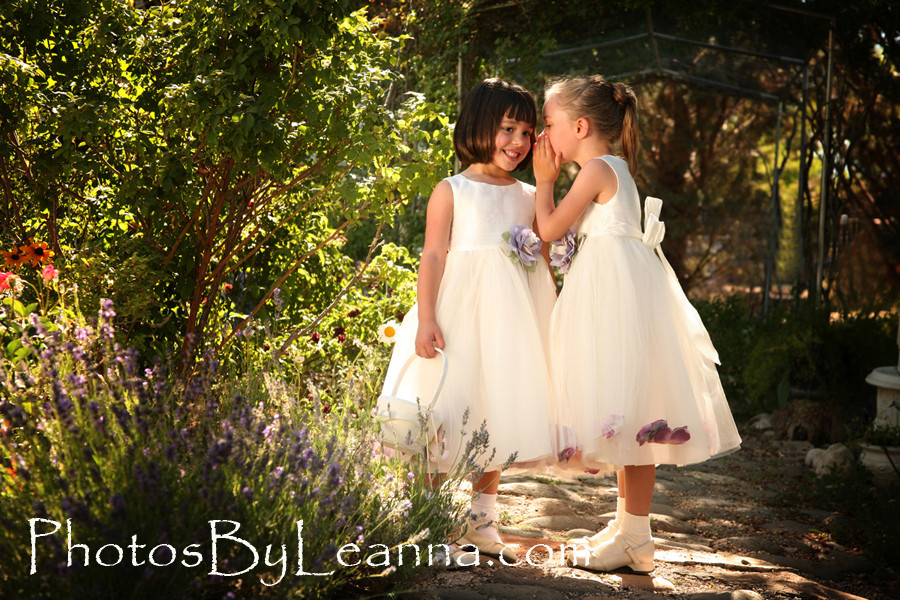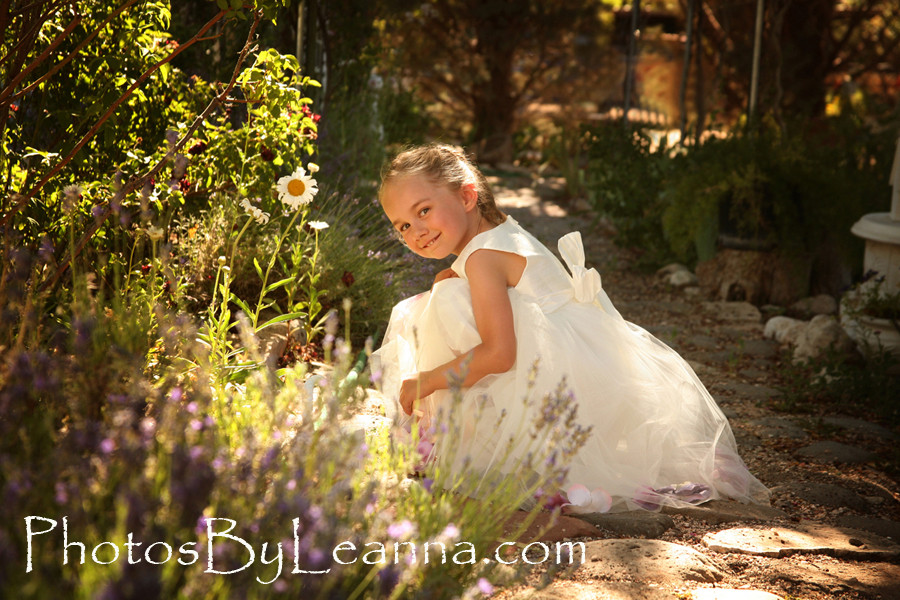 The groom and his guys. A very laid back bunch, and fun to work with. They really helped out, as the couple did all of the decorating themselves. I was the only 'professional' at this wedding. Hard to believe when you see how lovely this wedding has turned out. A very talented bride, helpful bridesmaids, and willing groom and groomsmen made it work.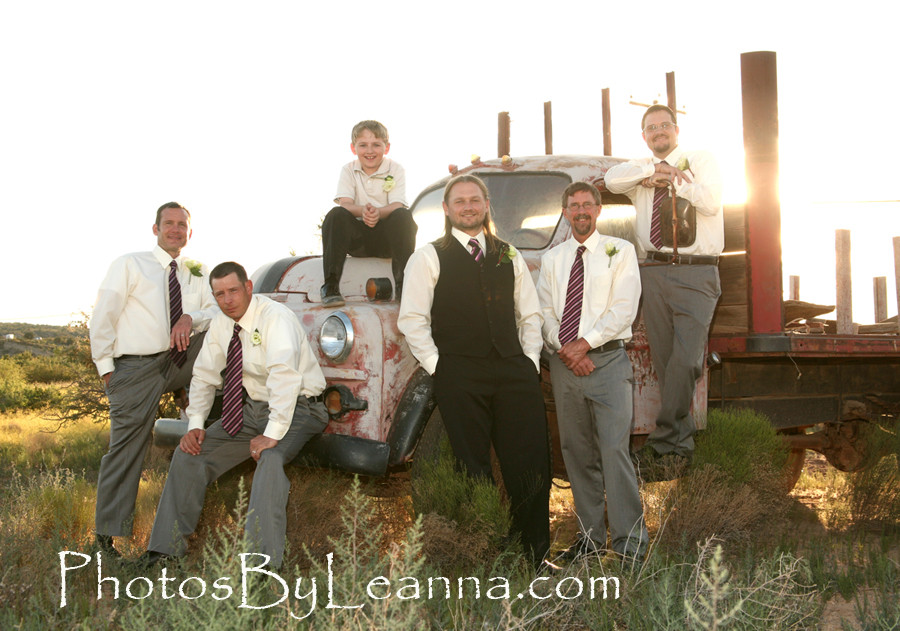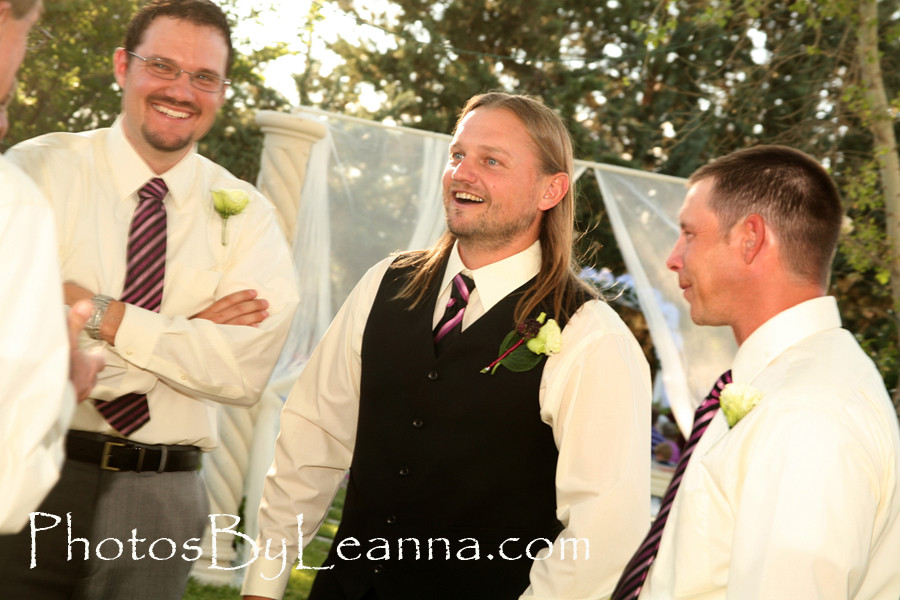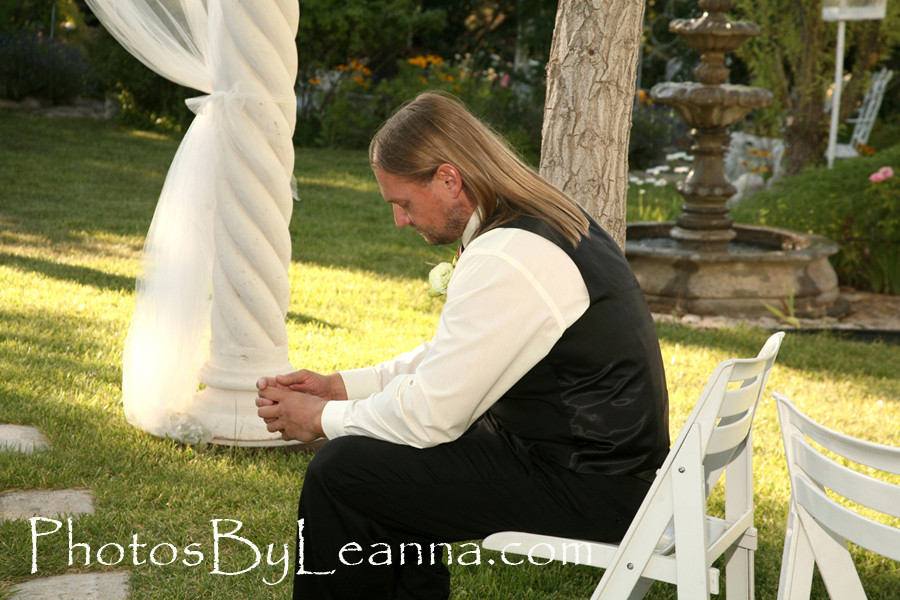 Wedding details, and remember, all done by the bride and family. Love it!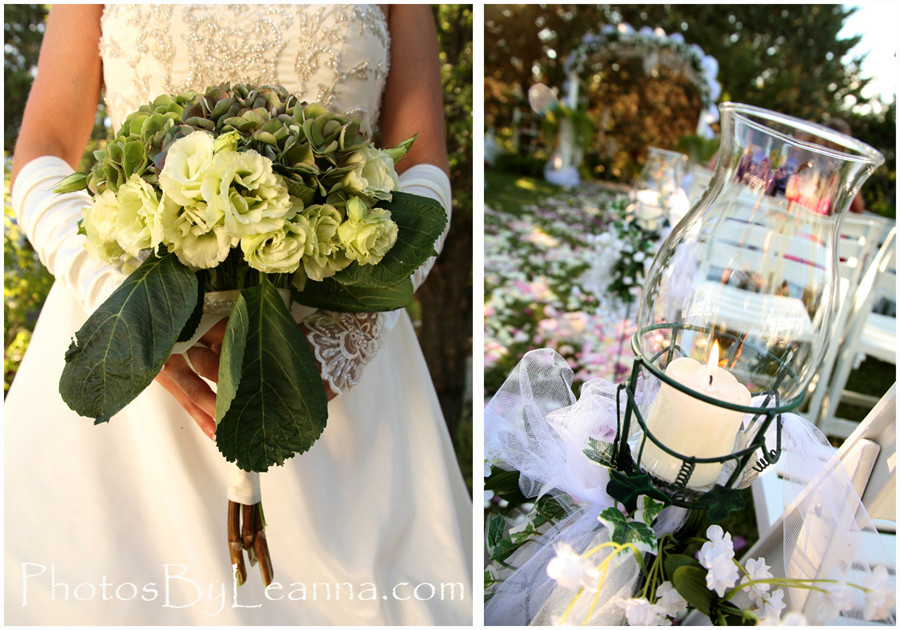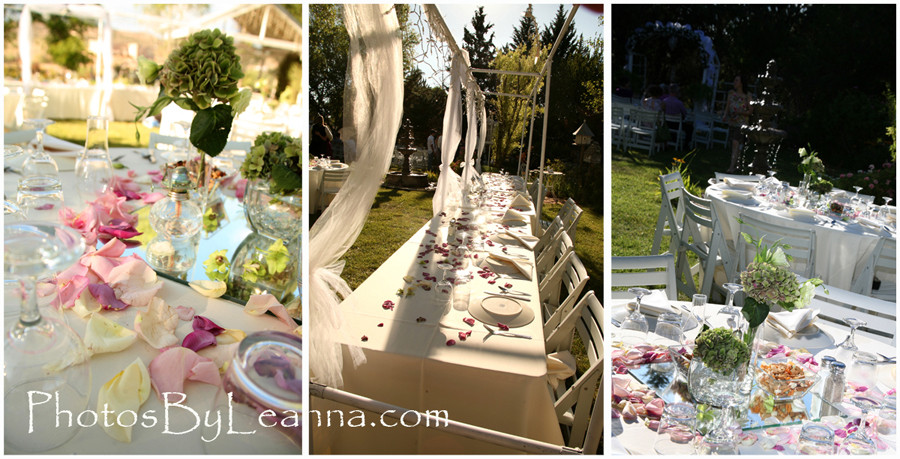 This is one of the the most beautiful venues I have ever photographed. It's "Off The Beaten Path" owned by Vicki Womack, who originally just made the gardens for her own enjoyment. Then her daughters got married there, and after that she has made it available to brides and grooms from all  over. She has no website, does no advertising. All of her clients are from 'word of mouth'. So here is my word of mouth! Call Vicki at Off The Beaten Path at 928-567-4694 and book your wedding there so I can shoot it! The street address is 5660 Bice Road, in Rimrock, AZ. But call first, it's tricky to find.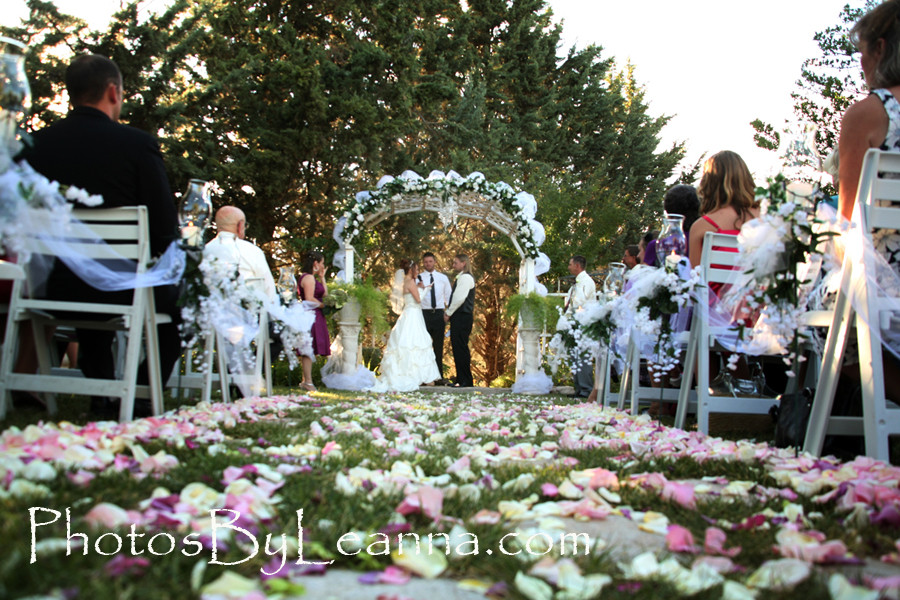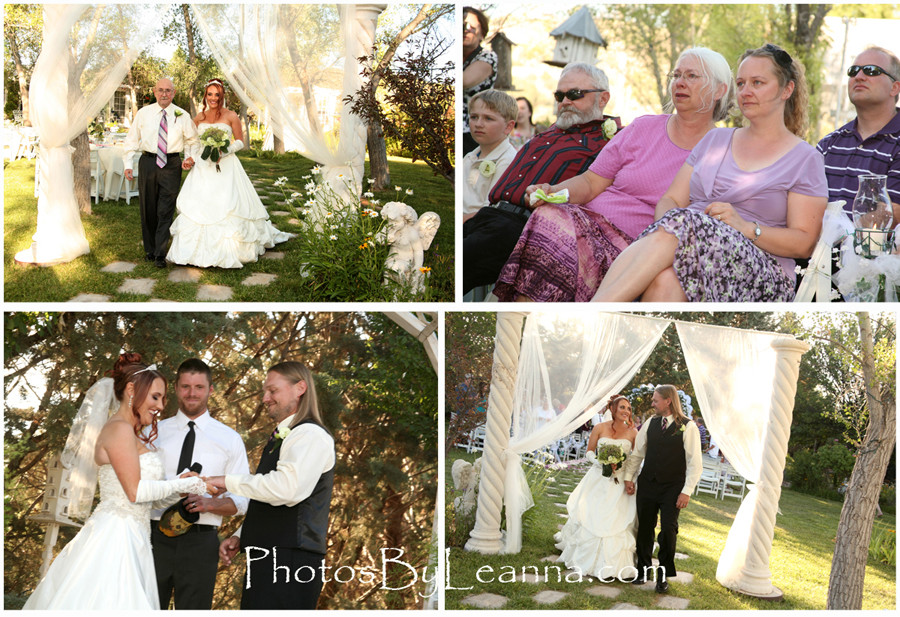 "Off The Beaten Path" is crammed full of little nooks and crannies of beauty.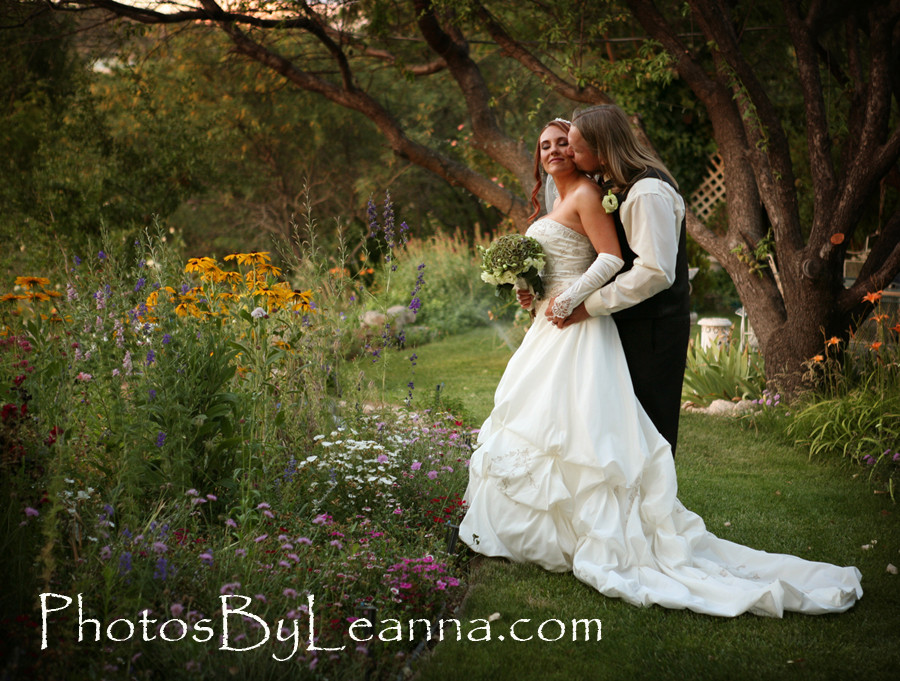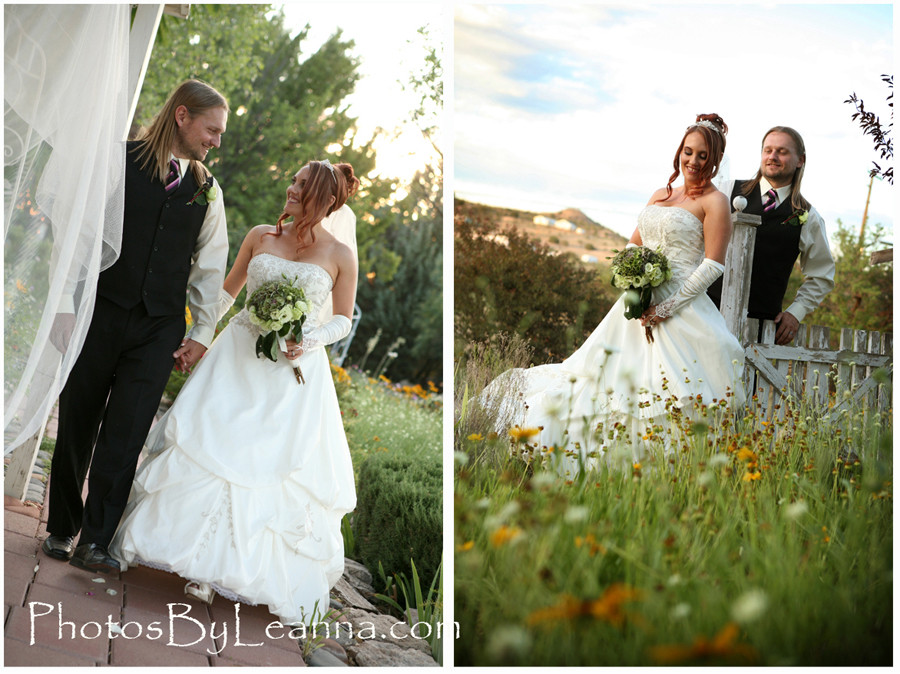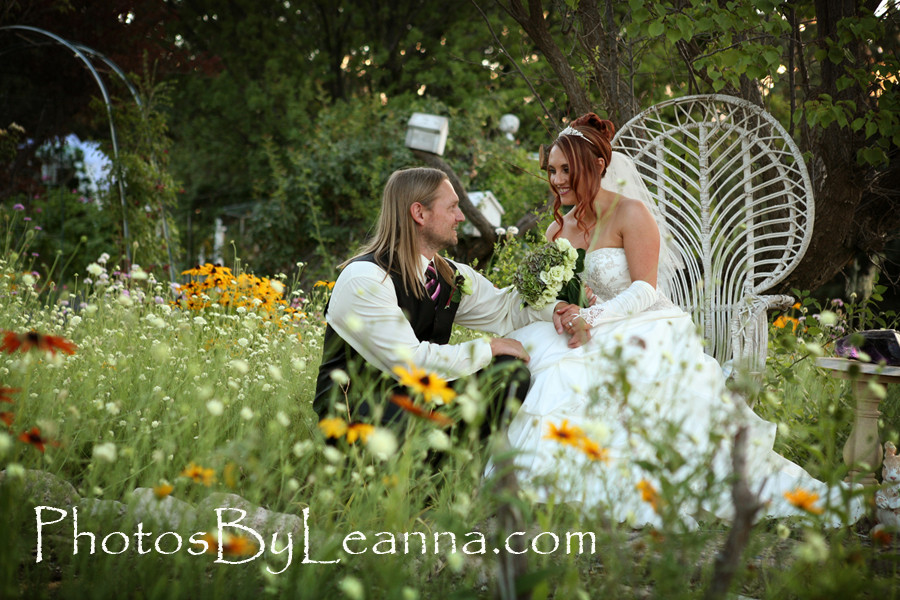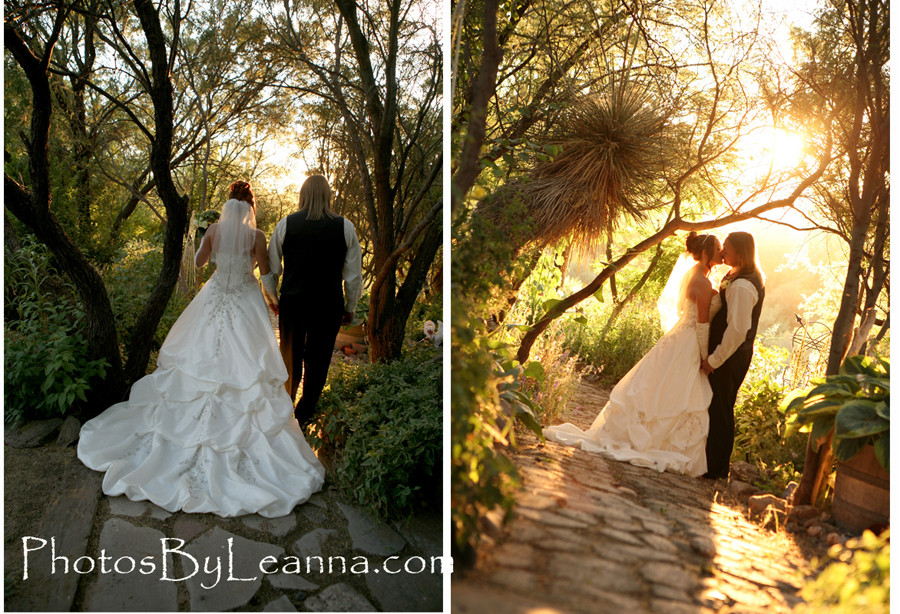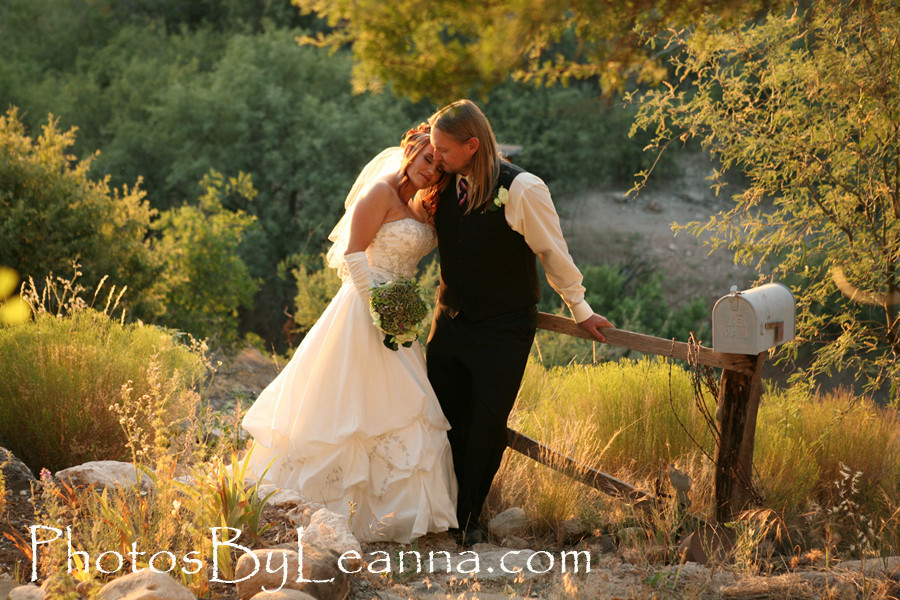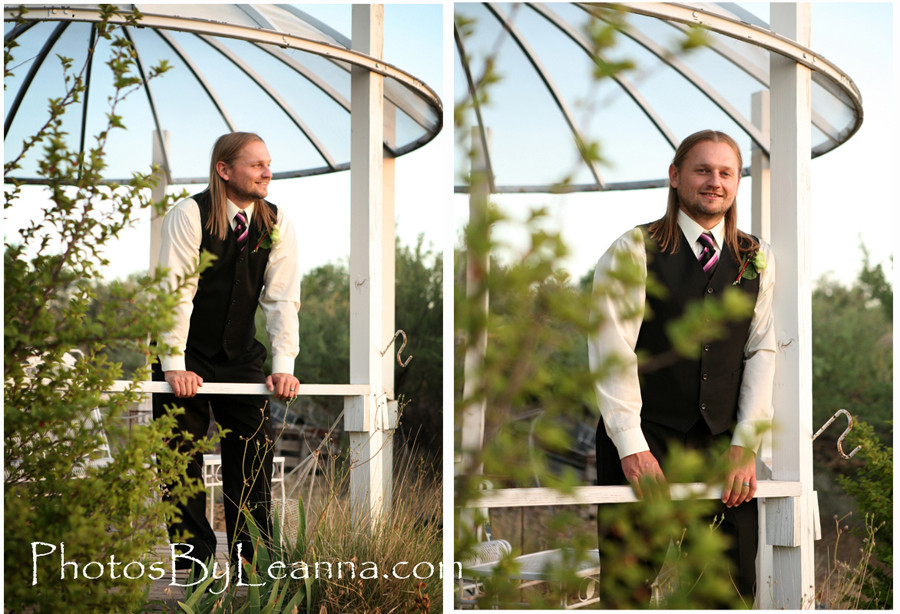 Gorgeous wedding party. They put up with me putting them in the bushes!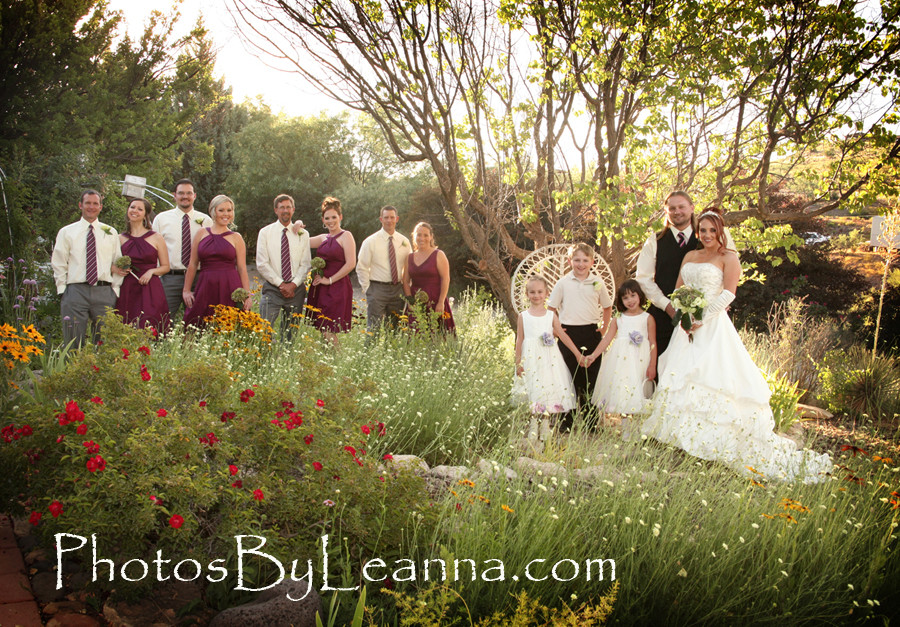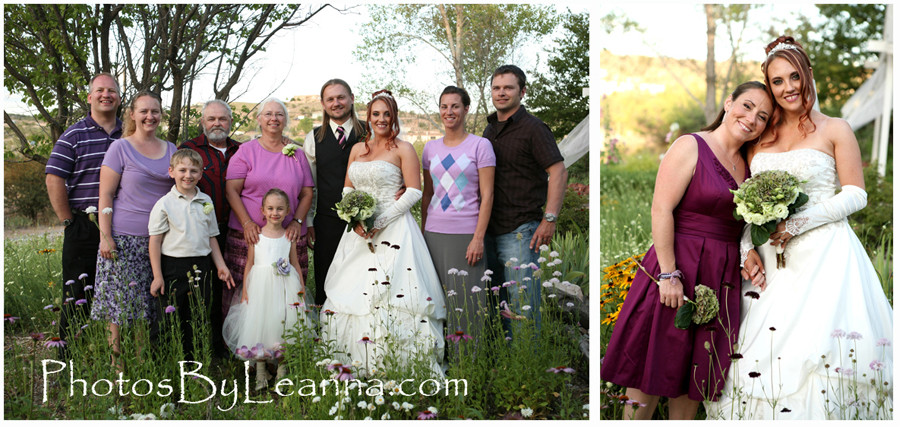 At night we have the 'twinkle lights' and cool mountain breezes.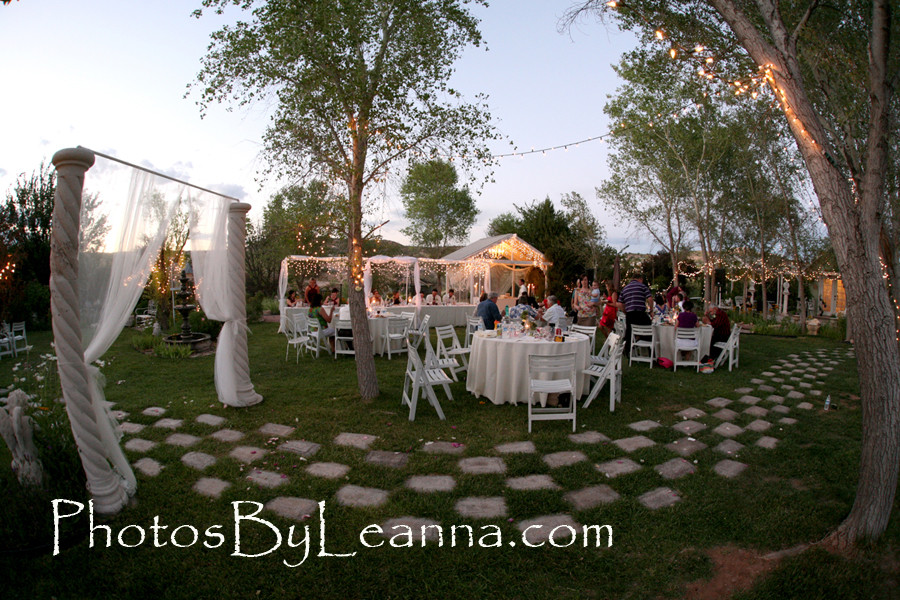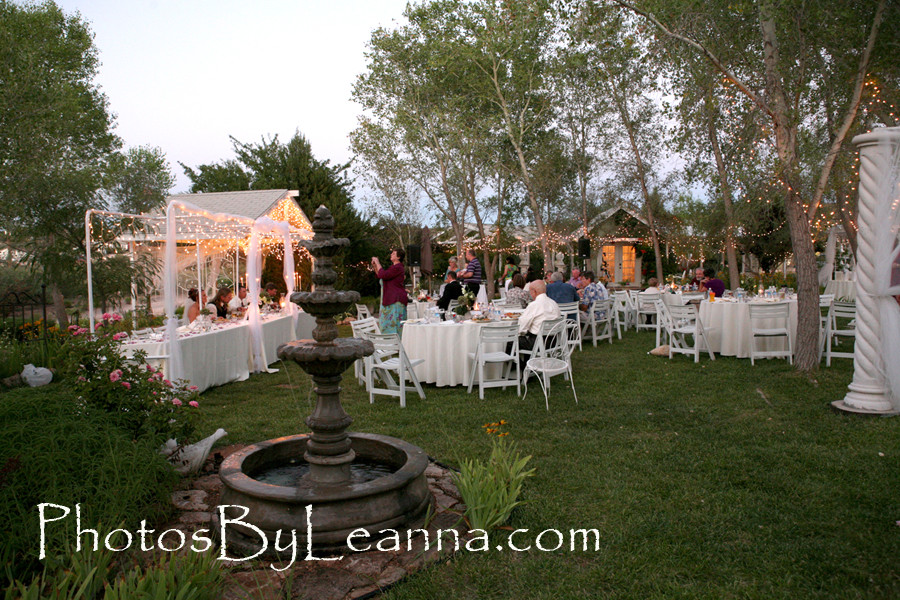 Notice the 'hiking/climbing' cake. Cakes done by a friend 'culinary student'. Food by The Thai Palace in old town Cottonwood,  Arizona. They did an amazing  job! 928-639-0444 www.thaipalaceaz.com